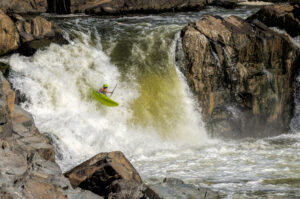 Great Falls is in Fairfax County and is one of the best places to live in Virginia. Living in Great Falls offers residents a rural feel and most residents own their homes. In Great Falls there are a lot of restaurants, coffee shops, and parks And the public schools in Great Falls are highly rated. Located on Virginia State Route 7 in Northern Virginia, Great Falls is 15 miles (24 km) west-northwest of downtown Washington, D.C. and 10.5 miles (16.9 km) north of Fairfax, the county seat.

The first sight of unrestrained greenery upon heading west into Virginia from Washington, D.C., is the town of Great Falls, a leafy refuge for the power players that brave the Beltway every morning. Here, twisting country lanes converge on a town center with a green, a local coffee shop, and store owners who call their customers by name. Great Falls is a census-designated place in Fairfax County, Virginia, United States. The population as of the 2010 census was 15,427, an increase of 80.5% from the 2000 census. CNN  Money ranked Great Falls first in the nation on its list of "top earning towns" in 2011
These trees, pastures and open space—only 17 miles west of the White House—don't come cheap. The town has a median real estate price of $1.7 million (homes have sold for $8 million and up), putting it in the top 10 percent of Virginia neighborhoods. One could say it's the Beverly Hills of the D.C. metro area. But unlike the self-promotion of Rodeo Drive, this town is all about discretion.
Here, despite its resident roster of boldface names, people make an active effort to create a close-knit community, tied together by history and traditions in what some would describe as the often-rootless northern Virginia area. There's a town square with a white painted gazebo right out of an Andy Hardy movie, a weekly gathering of vintage car enthusiasts and an annual Easter egg hunt with gemstones from a local jewelry store hidden in eggs for a lucky few.
Located along the Potomac River and adjacent to the 800-acre national park of the same name, the village of Great Falls was originally known, unofficially, as Forestville, until it was named in 1955, later including several other small communities in the area after a new post office was built in 1959.
You will certainly want to visit  Great Falls Park. Great Falls Virginia is one of the most popular natural destinations in the Washington DC area, visited by locals and tourists from around the world. The Potomac River courses through dramatic waterfalls, rapids, and a narrow gorge at Great Falls Park. The US National Park Service manages this Virginia gem, maintains excellent facilities, and hosts ranger-led events at the park.
At the Great Falls of the Potomac, the river drops 76 feet in less than a mile. At the same time, the banks narrow from 1000 feet wide to only 60 to 100 feet as the river passes through Mather Gorge. The combination of dropping and narrowing as the river passes over jagged rocks creates a dramatic series of waterfalls and rapids. It's a stunning, and easy to reach slice of nature only 18 miles from busy Washington DC.
Great Falls is part of the George Washington National Parkway, a scenic drive connecting historic sites from here to  George Washington's Mount Vernon.