Property Sellers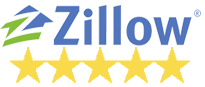 Our doors opened in 1991 and Mo Wilson Properties has built itself as a landmark in Prince William County. No matter where you drive throughout Northern Virginia, you can always find our red and white logo in front of homes and land. Our agents are spread throughout the communities. We have a super team of agents with strong work ethics, diversity, multi-lingual and passionate about helping people with the "American Dream", home ownership. Let's Meet the Team!
Why Mo Wilson Properties?
We are full-time real estate professionals with decades of experience in the Northern Virginia area selling homes. Our real estate agents will hand hold and manage every aspect of the selling process professionally and competently. Many of our agents are multilingual which has proven to be highly helpful in this diverse market area.
Mo Wilson REALTORS® are trained in the proper use of all legal documents involved in a real estate transaction in order to protect your interests of the entire sales process.
At Mo Wilson we will create a marketing plan to sell your home at the best price possible in the shortest amount of time.