Tenant Services
Move-in & Property Maintenance | VA Property Management
Paying Rent | Virginia Property Management
Requesting a Repair | Virginia Real Estate Investing
Lease Renewal | Virginia Real Estate Investing
Move-Out Process | Property Management
Security Deposit | Real Estate Investing
Live in A Place You Love
Looking for a new rental home in the NOVA area? Why search on your own? Call the professionals at Mo Wilson Properties who understand the entire Northern Virginia local market. Tell us your specific needs, and we will help you find the perfect new place to call home.
At Mo Wilson Properties, we work hard to ensure tenants have the best experience possible. From communications to maintenance requests, we stay on top of things and have trained staff to provide the level of care it takes to manage your needs. Our people make all the difference. We care about what we do and take the time to provide personal attention and do things right the first time.
Use our website to search for properties that are currently available in Prince William and surrounding counties or call us to discuss your requirements. We have resources throughout the area to help you find the rental property that best fits YOUR needs.
After we find the perfect home that matches your needs, we will have you complete an application. From there we will work to make sure everything goes smoothly from application, to move-in, to paying rent, to maintenance requests. Our job is to make your life simple and enjoyable when it comes to finding and having a nice place to live.
Call, email, or stop by our office to learn more about our available properties. We look forward to meeting you and helping you find your ideal living solution!
Welcome to Your New Home!
No matter which of our properties you have chosen, it is our goal to provide top-notch service for all your tenant needs.
We are proud to offer the following convenient services to help you enjoy your home:
Maintenance requests – Have an issue with your home? Simply fill out and submit a maintenance ticket online in the tenant portal and we'll be in touch ASAP to schedule a date and time to resolve the issue. Alternatively, you can call our office.
Emergency maintenance – Experiencing an issue that needs immediate attention? Please contact our leasing office directly at 703-888-9440 and we'll send a professional to take a look ASAP. Do not use the on-line option for emergencies.
CONTACT US
Give us a call before signing with anyone else. You'll be glad you did!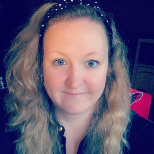 Danica Wysocki – Manager, Property Management
703-878-0000
Emergency Contact Number
703-888-9440
Danica brings a wealth of experience to our team with over 8 years of real estate sales, Property Management & asset management experience. Danica has been a licensed agent since 2015. She was Born in California but was raised and has lived in Prince William County most of her life. She is the youngest of 5 kids and the only girl of a military family. Being a former travel soccer player in the area has given her a vast knowledge of the area. Danica is a graduate of Osbourn Park High School and holds a Bachelor of Arts Degree in Government & International Politics from George Mason University. Danica is an avid soccer and hockey fan.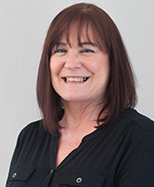 Eileen Duncan, Asst. Mgr., Property Management
703-878-0000 ext. 234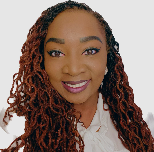 Pamela Boadi – Asst. Mgr., Property Management
703-878-0000