Northern Virginia Property Owners
Welcome New NOVA Landlords
We thank you for using Mo Wilson Properties to fully manage your rental property from finding a qualified tenant, to managing move-in, to collecting rent, to managing move-out. We are here to oversee your investment property.
We will collect rent from tenants
We will listen to maintenance requests and address the problem
We can deal with defaulting tenants that are behind in rent
We will market your property to limit vacancies
We will keep detailed records of everything happening at the property
Sourcing Tenants
This is a lot more work than some understand owners realize until they are knee deep in the effort. Our property management process takes on the responsibility and effort of marketing for tenants, showing units, and screening prospective renters. There is a lot of expertise brought to the table here. In fact, it may be the most valuable thing we bring to the table! Then there is supervising move-in and move-out activity.
Regular Property Maintenance
Dealing with tenant maintenance requests is perhaps the biggest driver for real estate investors to seek the help of a professional property manager. It isn't just about the maintenance. Dealing with the tenants can often be the biggest challenge. Sometimes their needs aren't big or expensive, but the timing and urgency is. It may be blocked and back flowing pipes on the weekend, or being locked out in the middle of the night. A lot of these calls can be time consuming to a landlord. As we know handing an issue early is always the best choice. Bigger issues with renters and rental property performance are sure to arise if action is not taken promptly. Rapid and responsive customer service is needed to optimize income properties.
Mo Wilson Properties will deal with these requests, alleviating you from the chore. If the need is small, the requests may be handled internally. Larger and more complex issues may be delegated to outside specialists. Having a Property Manager streamlines the process, and ensures issues don't get worse if you can't be reached.
Mo Wilson Properties can call for regular inspections and routine maintenance such as:
Drywall Patching
Fixing Appliances
Lawn Care
Plumbing Issues
Preventative Maintenance
Anything Else A Tenant Might Need
Dealing with a Defaulting Tenant
This goes beyond slow payers to those seriously in breach of their leases. They could be more than a month past due, or be risking the condition of your asset, or the police could be involved in a criminal issue. Sometimes these things can be worked out directly with renters. In other cases, it may require lawyers, and even going to court. Mo Wilson property management can handle this for you, and save you a ton of time and stress in these situations. Having a professional third party in between can often speed up better solutions compared to a DIY landlord that may appear an easier target for malicious tenants.
CONTACT US
Give us a call before signing with anyone else. You'll be glad you did!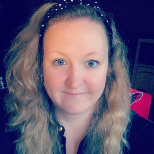 Danica Wysocki – Manager, Property Management
703-878-0000
Emergency Contact Number
703-888-9440
Danica brings a wealth of experience to our team with over 8 years of real estate sales, Property Management & asset management experience. Danica has been a licensed agent since 2015. She was Born in California but was raised and has lived in Prince William County most of her life. She is the youngest of 5 kids and the only girl of a military family. Being a former travel soccer player in the area has given her a vast knowledge of the area. Danica is a graduate of Osbourn Park High School and holds a Bachelor of Arts Degree in Government & International Politics from George Mason University. Danica is an avid soccer and hockey fan.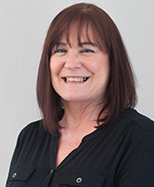 Eileen Duncan, Asst. Mgr., Property Management
703-878-0000 ext. 234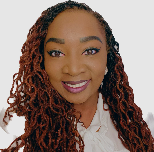 Pamela Boadi – Asst. Mgr., Property Management
703-878-0000